We are a family-owned seedstock operation situated in the Northern Tablelands of NSW for 3 generations.
Yalgoo is committed to providing genetics that will ensure our clients remain profitable into the future. Both seedstock enterprises are run under commercial conditions and driven by performance. All stock are managed under commercially, disciplined guidelines in a sustainable way.
First and foremost Yalgoo is a commercial food and fibre enterprise. We are basically commercial breeders that put as much pressure on commercially relevant traits as possible. For five decades this has meant concentrating on the objective and measurable traits that make farmers money. We don't get distracted by the intangibles that hinder genetic progress and we ensure genetic progress is both measurable and assured!
Our stock are our living and we will continue to implement industry best practise to ensure we remain at the forefront of the Australian seedstock industry.
We can customise your requirements, provide valuble resources to help you pick the right animal for your breeding stock. Poll Herefords
Commercially disciplined herd management based on economic rationale
Fully described animals. Data gathered with acumen and integrity
Breed leading performance
Market acceptance of phenotype
Industry Best Practise for Product QA and service
Implementation of innovative technologies and techniques deemed of value to clients
Committed to providing topical, economically valuable information to clients regarding beef profitability

Merino's
Guaranteed, measurable genetic gain in the profit drivers
Fully described rams. Data collected with acumen and integrity
Industry best practise regarding Ram QA and customer service
Implementation of innovative technologies and techniques deemed of value to clients
Committeed to providing topical, economically valuable information to clients regarding sheep profitability
Market acceptance of phenotype
Disciplined, focused selection program driven by economic rationale
50
Poll Hereford Bulls for sale (2022)
1300
1.5YO MERINO EWES for sale (2019)
"We have been using Yalgoo Rams for the last 60 years. They are large framed sheep with an abundance of superfine wool. Yalgoo sheep will not let you down. They are as good as you will find"

"We have been increasing whole farm net profits by reducing micron, increasing clean fleece weights per hectare and complimented recently with excellent lamb mutton prices. This has come about by various management strategies, the key one being genetics. We have sourced pure Yalgoo genetics for sixteen years for this very reason and are very happy to continue to do so."

"For more than 25 years we have been buying Yalgoo rams for our superfine merino flock because they are well grown, plain bodied sheep that produce plenty of bright, stylish wool.  Their genetics have performed very well for us in local wether trials, and most importantly, in the wool auction room. We also appreciate that the stud is at the forefront of performance recording and testing heritability of commercial traits such as worm resistance."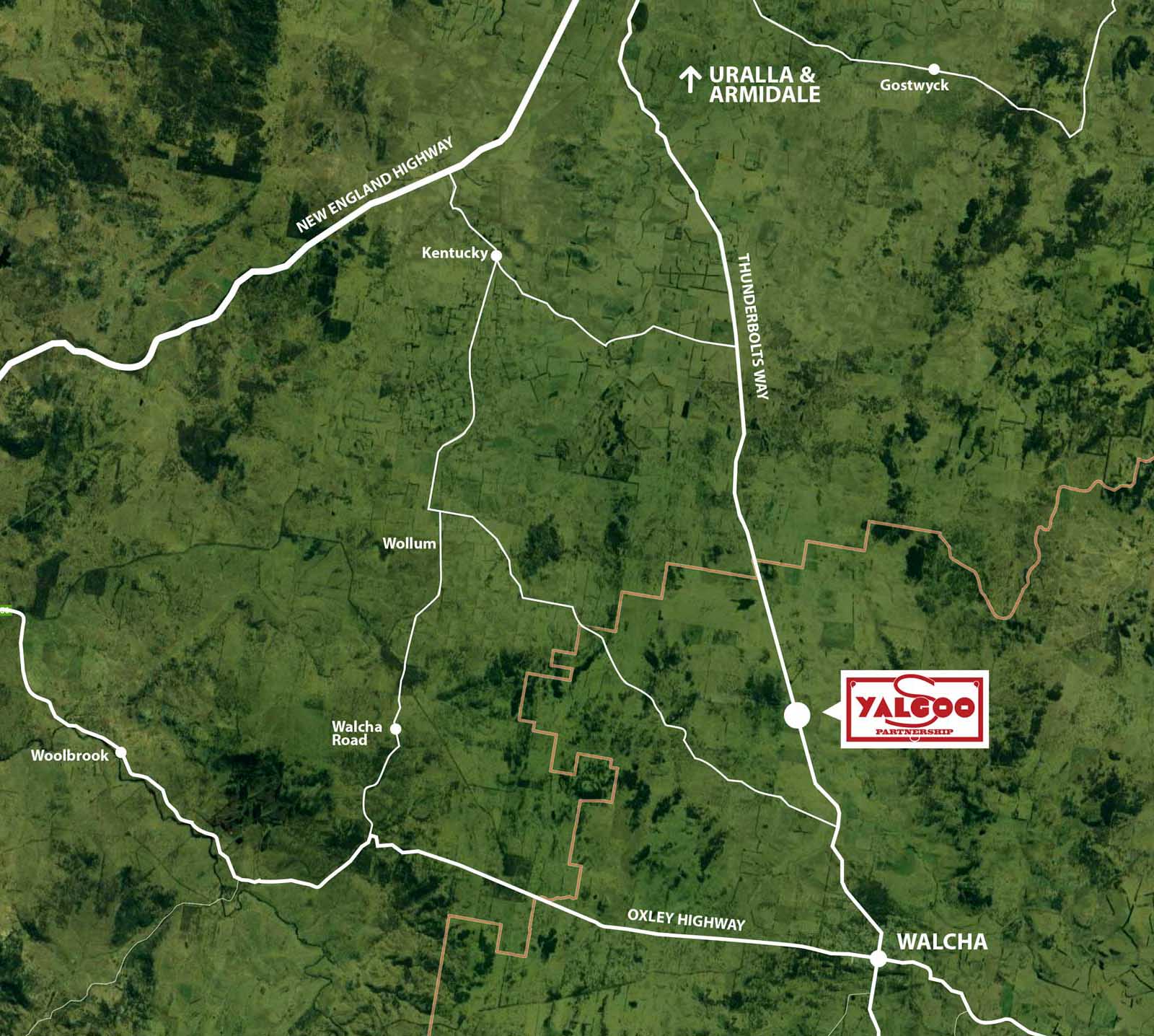 Genetic Solutions for Food and Fibre